Turning the " What if " of an emergency into " How to "
Our platform is designed so users can focus their communication efforts on a single event. Each alert can be customized to fit a desired use case or scenario. Warnable gives administrators the decisions to chose what fits best for their community.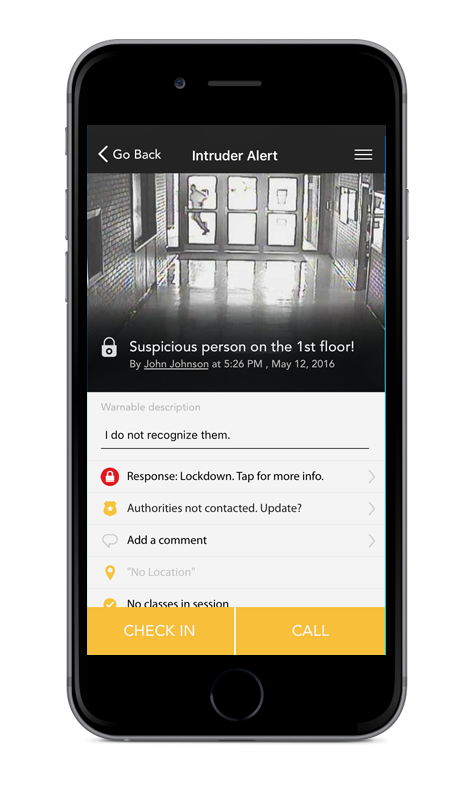 Alerts & Notifications
Warnable notifies your population via push notification, email, or text. Users are alerted when an event happens. They also receive notifications when there are updates, and can be notified when the event has been cleared.
Location & Safe Points
See where an event happened and where to relocate. Administrators can designate a safe point as needed during evacuations or other events. Safe points can be changed or updated on the fly, allowing administrators to dynamically respond and guide their populations to safety.
Response Plans
Knowing what to do during an emergency is a necessity. No more searching through response binders or safety plans to figure out what to do. Instructions are clearly displayed for users to follow.